Patient Video Testimonials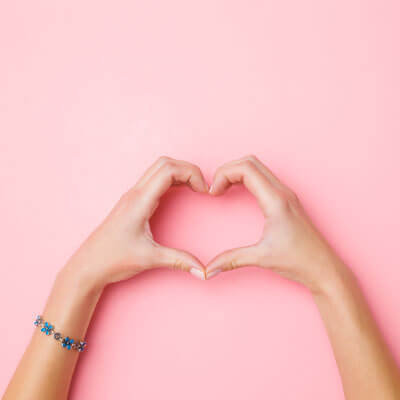 Our greatest passion is seeing our practice members experience the life-changing results of our chiropractic care. Using the Network Spinal (NS) technique, Dr. Lindsay provides gentle adjustments that teach the body to release tension. This technique also helps to alleviate pain, boost mood, increase energy, improve well-being and much more.
It's so rewarding to get positive feedback from practice members who express their gratitude for our care. Please take a few minutes to watch the videos below and see how our chiropractic care has helped these patients lead healthier and more mobile lives. We encourage you to also read our patient reviews.
Discover how our unique form of chiropractic care could help you. If you'd like to learn more or schedule a complimentary new patient consultation, call (260) 483-8001 today!

Casey Overcame Severe Anxiety!
Before care, Casey was dealing with severe anxiety, and had reached a point where she needed to do something for herself and her health. After trying everything from medication changes, to therapy, to changing jobs, she decided to give our care a try. Now, our care has become the "glue" for all of the other pieces she has used in order to change her life, and she is taking on things that she never would have before!
Sarah lost her Chronic Pain!
When she first began care, Sarah suffered from chronic pain and fatigue. After trying just about every supplement, diet, and other methods to relieve her symptoms, she decided to give our care a try. Not only is her chronic pain gone, and fatigue greatly improved, she now has a better self-awareness and ability to handle stress. She is able to let things "roll off her back" much easier, and has developed a strong voice for herself in her life.
Tara found Help for Numbness/Tingling
Tara started experiencing numbness and tingling in her foot that she never had before, which eventually spread throughout her entire body, and led to other symptoms like feelings of "electric shock", and very tense muscles. After an ER visit, 2-day hospital stay, and lots of inconclusive testing for things like MS, HIV, and Lyme Disease, her nurse practitioner referred her to our office.
Dianne's Severe Neck Pain is Gone!
Dianne had severe neck pain that caused dizziness. She had gone to chiropractors in the past and was not been happy with their approach. She wasn't comfortable getting "cracked" and was looking for different options. A friend told her about our office. Listen to how she is doing now!
Desare Feels Totally Changed
Listen to Desare share about her results while receiving care from our practice – and how her experience with POTS, menstrual cramps, digestion, anxiety, and her career has totally changed.
Rachel Finds Help With Adrenal Fatigue
Rachel's doctor recommended that she see Dr. Lindsay to help with her adrenal fatigue and overwhelming anxiety. While under Dr. Lindsay's care, she has seen her symptoms recede and her energy come back. She's living her life fully once more.
Kyah Shares Her Story
Self care was just not working for Kyah. She needed something to change – so two years ago she gave our practice a try. Watch and learn how Kyah's health and well-being has changed since beginning chiropractic care with Dr. Mack.
Judy's Life Turns Around
Before starting care, Judy's yoga teacher told her she was a "hot mess" – she had low back pain, was angry, and exhausted. She had been seeing another chiropractor for a while before coming to see Dr. Lindsay. Listen to how her life is different now!
Jade Feels Empowered
Before being in Dr. Lindsay's care, Jade dealt with headaches so painful that she threw up from them. Several days each week she would suffer from them, desperate to find help and healing. Thankfully she found Dr. Lindsay and began to feel empowered to take care of her body. She no longer suffers from headaches and now listens to what her body is saying.
Kevin Is Feeling His Best
Kevin was initially skeptical of what we offered and thought that the testimonials he heard were a little "beyond belief". After starting care with Dr. Lindsay, he quickly realized the testimonials were legit. His pain levels had significantly decreased and his overall mood had become much more positive!
Terri Gains Physical & Mental Wellness
In addition to having fibromyalgia and neck pain, Terri also suffered from mental and emotional stress. After hearing Dr. Lindsay's life story, she started to feel hopeful that there was someone who understood her and was able to provide real answers. After a couple of months of treatment, she is thrilled to be on little to no medication and has regained her health.
Donna Finds Relief From Pain
Donna felt hopeless. Frequently struggling with her pain, she was afraid that she was never going to be free of it but then she found Dr. Linsay. Under her compassionate care she started having energy and stopped having severe pain. She's living a normal life again all thanks to Dr. Lindsay!
Susan Feels Young Again
Susan was concerned about turning 60 in a few years and wanted to avoid the associated decline that can come with aging. With the help of Dr. Lindsay, she feels better, sleeps better, and has more energy. Watch to learn more about her transformation!

Patient Video Testimonials | (260) 483-8001