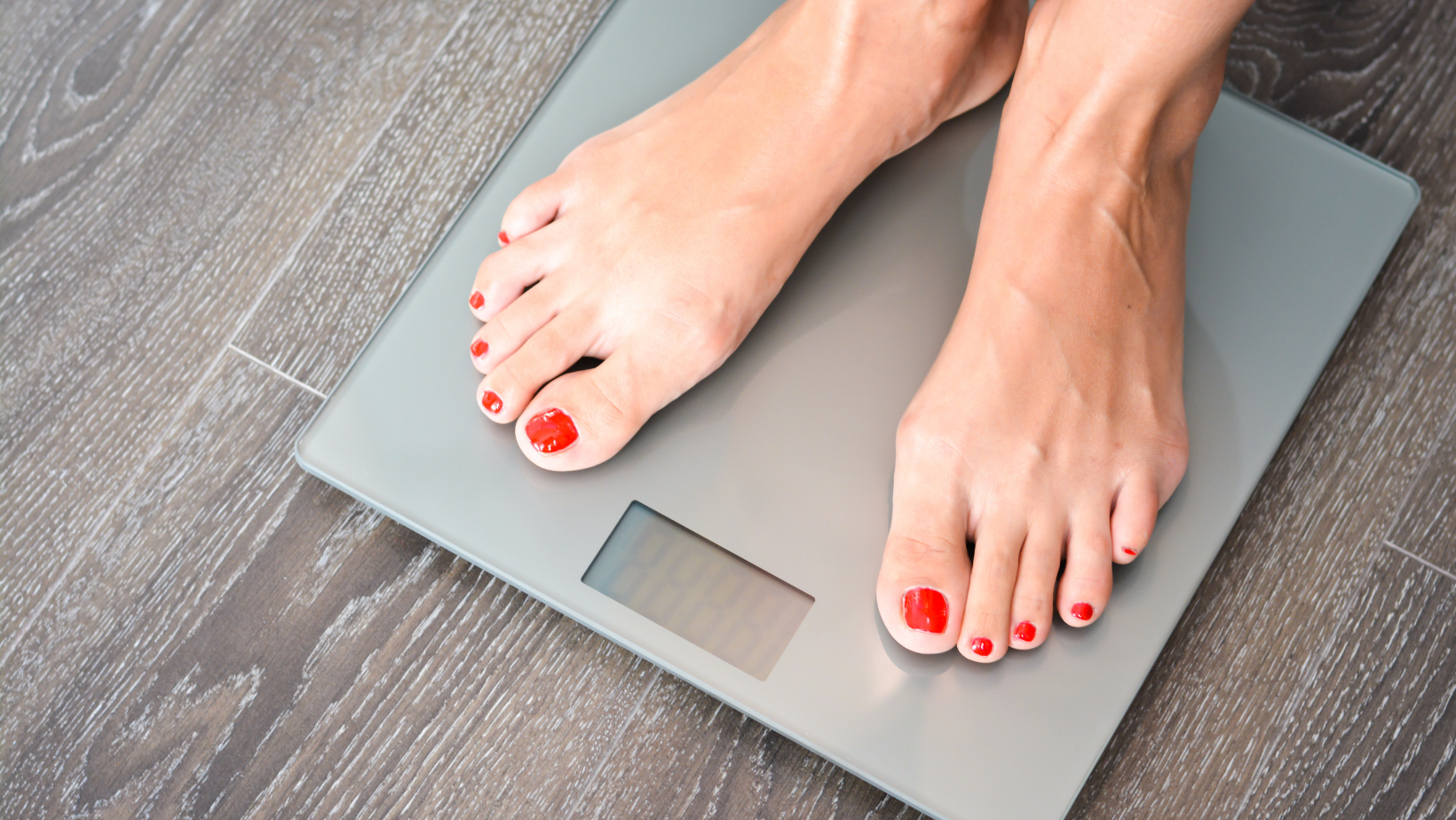 It's coming!
That time of year when there are more sweets, more to try to say no to, stress that goes up with the holidays, we're less active, drinking less water, and unfortunately…. you guessed it… gaining the holiday weight.

But BEFORE that season is in full swing, I want to go over some ways that you can be prepared ahead of time so you don't feel like you have such a lofty weight loss goal come January.

If this is something you have a hard time with every year, the first thing that I recommend is knowing yourself. What obstacles come up for you October-December?

Do you have a hard time saying no to all the extra cookies, cakes, and candies that are everywhere you turn?

Do you drink less water when the weather gets colder?

Are you less active with summer gone?

Does your stress level go up around the holidays?

When you know the answers to these questions, you can be better prepared.

For me, I love the different flavors that come around the holidays, so I focus on those when I am at special dinners. For example, if I know I'm getting a piece of my mom's pumpkin cheesecake no matter what, then I'll make sure I'm eating a smaller dinner first, then cheesecake, then more dinner if necessary. (Seriously, I'm that strategic about cheesecake.. I know.)

I also know I am less active so I make sure I have a routine that makes sense for an indoor workout because I know myself and I really dislike running outside.

Knowing this, I can be better prepared for the months ahead where if I'm not careful, I'll gain unwanted weight that makes me feel sluggish and affects my health.

For some people, this preparedness may look like eating a healthy dinner BEFORE you head out to the event, so you're not starving and showing up ready and willing to eat anything (NOT that I've ever done anything like that…..)

Some people have a work environment that keeps cookies and cake readily available on a daily basis! What I recommend in this situation if you have a hard time saying no, is to find a healthier option that you really love and is super satisfying to keep on hand at all times. Make sure you are "filling up" on healthy food during the day.

If you love hot chocolate, for example, find healthier options. You can even make your own hot chocolate mix – there are so many recipes and options out there! You can do this with brownies, cakes, cookies, frappucinos, etc etc.

If your stress level always goes up this time of year and affects your sugar cravings, make a plan now to support your mental and emotional well-being.

If you know you'll need a new workout routine, decide what is a good fit for you before it's too cold and/or you start to feel unmotivated.

Make a plan now and you will be so grateful you did in a few months!
PS – If you're totally on board with losing weight now and getting ahead of the holidays, you can purchase my favorite products and the #1 rated system for weight loss here. No intense exercise routine or un-manageable food plans/diets. Satisfaction guaranteed. Use code 2515264 at checkout and you'll receive $10 off your first order!